Bold Ideas. Passionate Design. 
Collaborating with hundreds of businesses in diverse industries from medtech to automotive to industrial to consumer, we solve problems in unexpected ways — creativity that benefits our customers and energizes our team. We invite you to explore some of our recent work.
PROBLEM: Boston UX helped a customer create a bedside patient monitoring system that displays ECG, pulse oximetry, blood pressure and the patient's medical record. Based on an existing device, the system needed a new, highly usable interface that is simple to use by both medical practitioners and untrained caregivers, and supports in-home video calls from a physician.
SOLUTION: Boston UX designed an intuitive, modern visual interface by rearranging and enlarging the size of the existing navigation buttons to better suit a user's workflow, swapping out the hard-to-read fluorescent color scheme, and reorganizing the home screen so users could quickly see the most essential information in one glance without having to move to a different screen.
PROBLEM: We designed and developed a connected IVI solution for Intel's product family of In-Vehicle Solutions, which offers optimized hardware and software foundations for automakers and suppliers. The Intel system needed to showcase impressive graphics capabilities and ease of use, along with core features, such as navigation control, multimedia audio and video, climate control and vehicle diagnostics.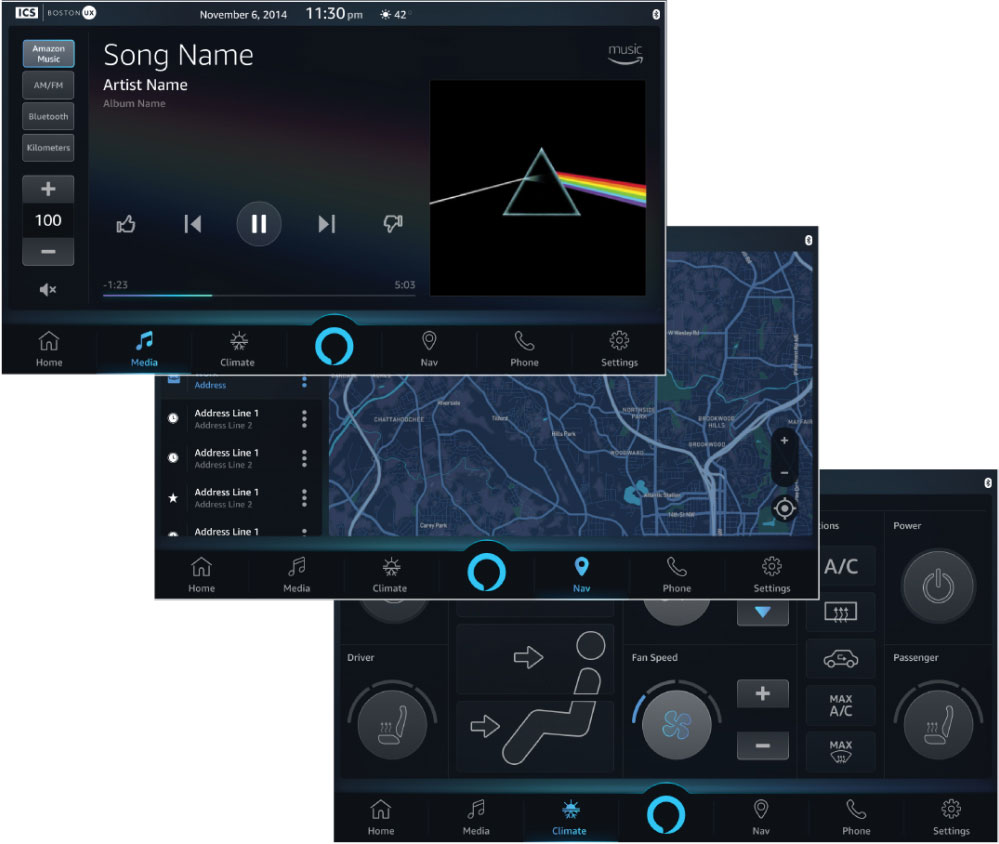 SOLUTION: Our solution, designed to fit seamlessly into the Amazon Alexa Auto experience, incorporates voice-enabled support for and control over cloud-based music services and input (e.g. "Alexa, where is the nearest pet store?"). The system provides visual feedback about the state of the Alexa service to foster intuitive and safe operation.
PROBLEM: An innovator in ultrasonic welding planned to introduce a new generation of its powerful IoT-enabled tools. They wanted to leverage the latest touchscreen technology for a streamlined user experience, as well as incorporate advanced analytics. The company's human factors team had worked on the project but realized this challenge demanded deeper expertise. They asked Boston UX to create an intuitive UI to control devices in lab and production settings, and run automated arrays transacting complex sequences.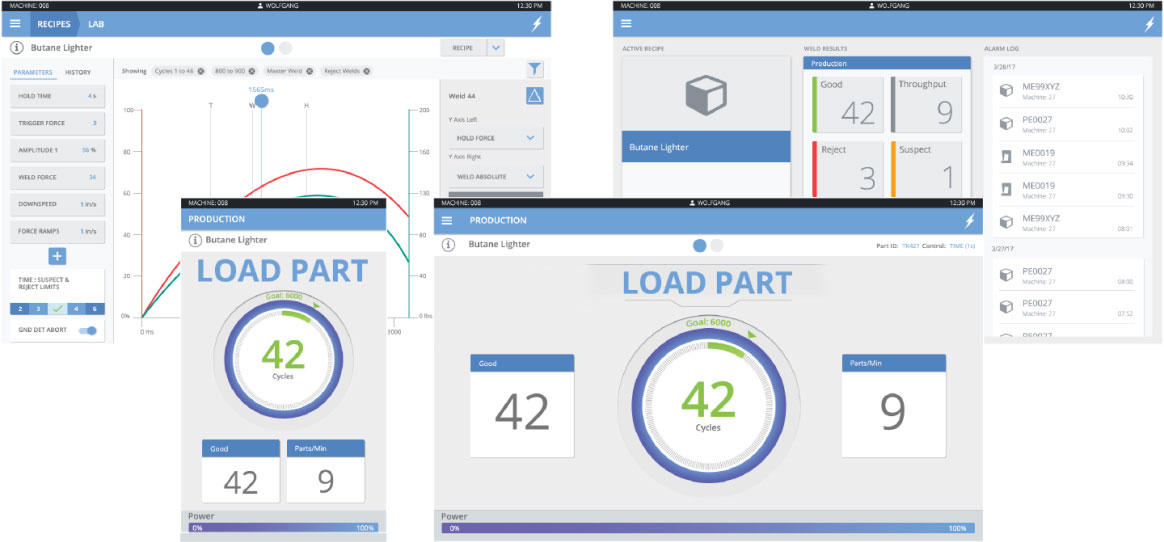 SOLUTION: We analyzed the legacy system, identified usability issues, revised the information architecture to support more-efficient interactions, and created a detailed interaction design. Working with our customer's subject experts and testing our work with real users, we designed a modern control system optimized for a variety of screens, including laptop and embedded, and a mobile version for remote monitoring. In doing so, we transformed the user experience for operators, production managers, field techs and engineers.
PROBLEM: Setra Systems Inc. aimed to bring its innovative indoor environmental control monitoring solution to life. Setra FLEX™ is wall mounted in operating rooms, clean rooms and similar areas to monitor pressure, humidity, temperature and airflow. Setra wanted an intuitive UI that could control three rooms at once and be used without prior training by medical professionals and operations personnel.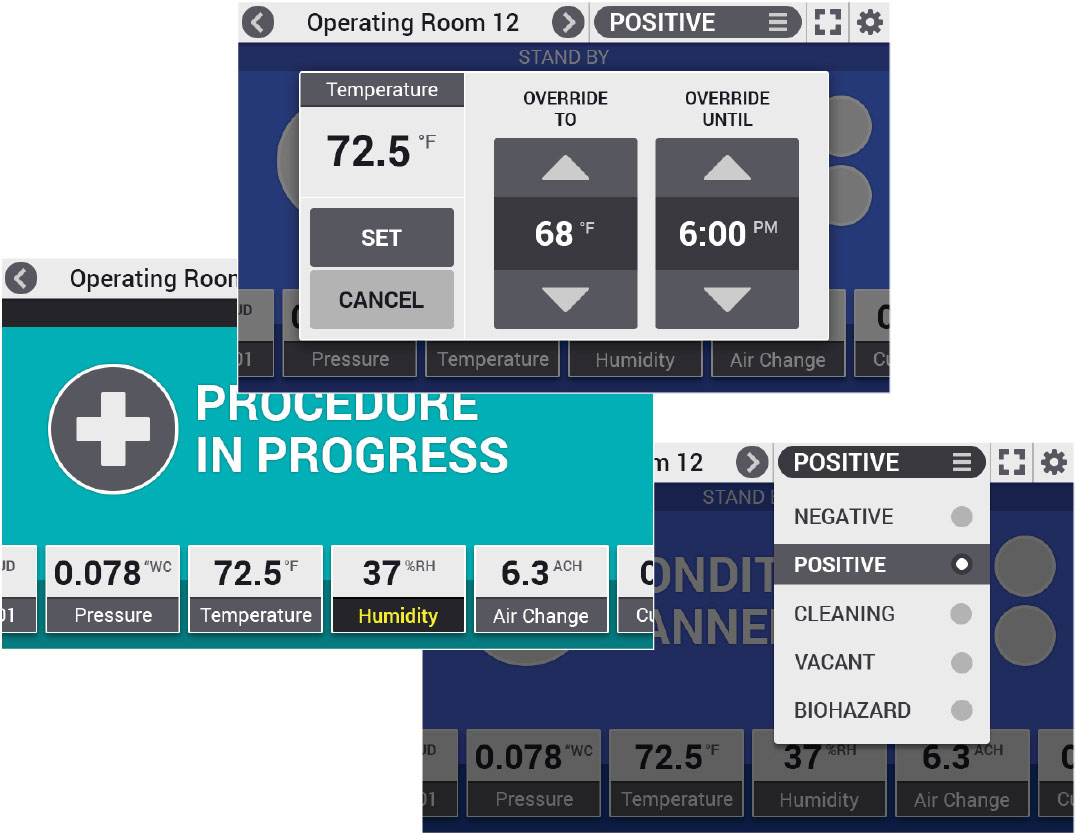 SOLUTION: Boston UX analyzed Voice-of-the-Customer data and created personas to provide the research-backed context on which to build an effective design. Then, we created intuitive navigation featuring a large condition banner and an array of parameters that can shift laterally to reveal additional readings. Emphasizing legibility, the UI used large touch targets and a simplified design so the screens would be easy to read from a distance. We added gesture control so users could quickly navigate screens, even while gloved.
PROBLEM: OsteoCentric Technologies has revolutionized screw technology for orthopedic implants, empowering orthopedic surgeons to best assist their fracture patients. OsteoCentric's Unifi mechanical integration technology is less invasive and more effective for bone preservation than traditional methods. As a young firm, OsteoCentric needed a creative way to garner brand recognition and promote its state-of-the-art technology to orthopedic surgeons.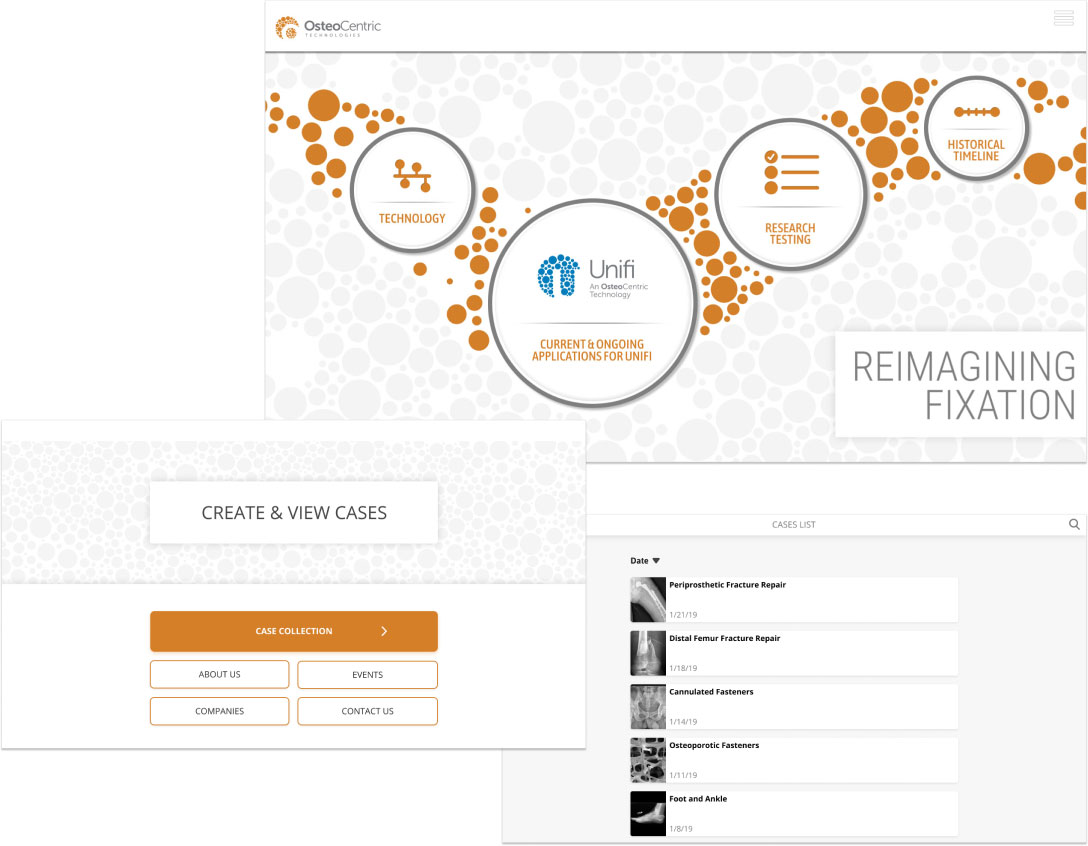 SOLUTION: We addressed this need by developing three creative elements: a large-format digital experience, a more intuitive and responsive website, and a progressive web app to track surgical cases. The interactive kiosk experience allows OsteoCentric to showcase its revolutionary technology at medtech trade shows and events in a way that draws attention and deepens engagement. The progressive web app, accessible via iPad or through a web browser, provides clinicians with a convenient way to keep track of their patient cases that incorporate use of OsteoCentric's implants. Surgeons can catalog each implant and record data on its use, as well as upload X-rays, MRIs and other pertinent imaging. The case app does not include patient names or any personally identifiable information, and strictly adheres to HIPAA rules.
Ready to create something exceptional?
Prefer a different method?

781.552.3730
230 Second Avenue Waltham, MA 02451
You May Be Interested In...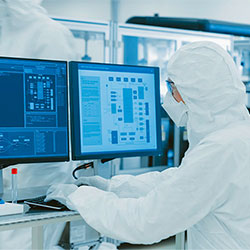 UX Design Implemented Early Empowers Users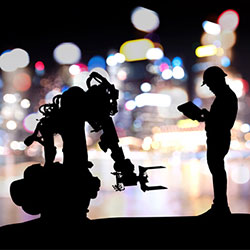 UX Pros Contribute to Digital Transformation Success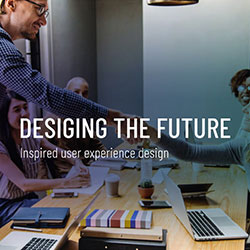 Designing the UI for an Ultrasonic Welding System