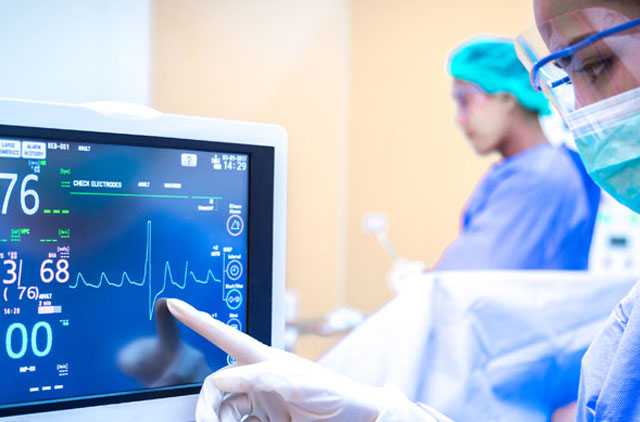 Growing Influence of UX is Reshaping Medical Device Development
The medtech industry is among the most traditional. Product development has historically followed a classic, top-down waterfall approach focused squarely on the technology, not the user. Though greater attention is paid to usability these days thanks to FDA guidelines and compliance regulations, some device manufacturers continue to view user experience (UX) design, which puts the spotlight on the user, as an unnecessary expense.
Fortunately, that's rapidly changing as more companies take steps to establish a strong UX focus on their product design teams, increasingly embrace usability-centered design, and incorporate more agile, feedback-driven processes in order to deliver better, safer, lower-risk products.
Shifting Paradigm
Medical device design has long been the purview of the product manager and the engineering team. If the device worked as intended and was delivered on time, it was deemed a success. The user experience barely figured into the equation. But the paradigm is shifting as more and more medical professionals seek devices akin to the gadgets they're accustomed to from the consumer market. With the emergence of the IoT, people have developed an appetite for rapid innovation and the smart products that have resulted, from connected doorbells that can capture package thieves on video and stream to a homeowner's phone in real time to virtual assistants that can automatically reorder groceries and supplies.
That's why medical device users, including physicians, nurses and technicians, increasingly expect not only safety but Amazon-level usability from the products they touch. This is especially true when it comes to lower-risk Class I and II medical devices, which account for 90% of medical devices. (When it comes to Class III devices, which "sustain or support life, are implanted, or present potential unreasonable risk of illness or injury," patient safety not user ease is essentially the sole concern.)
And medtech firms are hopping on board. They appreciate that a well-designed user interface (UI) can go a long way toward ensuring safety by enhancing usability and limiting the potential for human error, thus mitigating use risk. They're eschewing super-complicated devices with a million functions that are time-consuming to learn in favor of intuitive devices that are easy to use.
The goal for medtech firms is not so much to create cool-looking devices. It's more to build devices that offer exceptional usability that enable clinicians to deliver outstanding patient care. (But, aesthetics do matter as the attractiveness of a device interface impacts the perception of the device's quality. A good looking UI generates greater confidence and comfort with the device on the part of users.)
That's good news, not only for users but also for corporate bottom lines. An expanding FDA definition of "medical device" that includes not just devices used to monitor conditions or deliver treatment but also a wide range of software and apps (some used to capture and manage sensitive patient health and financial data) means medical devices are having a far greater impact on an entire enterprise. As a result, device design these days is a C-level concern.
Embracing UX
A growing chorus of medtech companies, from Philips Medical to Siemens Healthineers appreciate that creating well-designed user experiences help ensure that a device is easy to use, which is as important as engineering a device to operate properly. (Guidance from the FDA regarding device usability plays a major role in manufacturers' growing willingness to adopt UX design best practices.)
These companies understand that in addition to creating safer products, focusing on UX:
Leads to less error-prone products that address actual end-user requirements rather than perceived requirements
Enhances usability, a huge selling point
Compresses development timelines
According to Strategic Data Consulting, UX investments made early shrink a product's time to market by as much as 50%. That's music to the ears of senior execs! As is this: design-driven companies like Apple and Kaiser Permanente have outperformed the overall market by a significant margin — beating the S&P 500 by 211% over a 10-year period, according to the Design Management Institute's Design Value Index Study.
More than ever, medical device manufacturers want to delivering best-in-class design so they're giving more than lip service to the principles of UX design as a way to ratchet up usability and differentiate their products in a competitive market. By leading medical device development with UX, manufacturers can more effectively create high-performing, safer and more profitable products. How? By giving users what they need — frictionless user experiences and clear, intuitive UIs that support better patient outcomes.
If you're interested in learning more about UX design, click here for more articles. And if you're concerned about medical device recalls, read Focus on Usability Can Limit Medical Device Recalls.