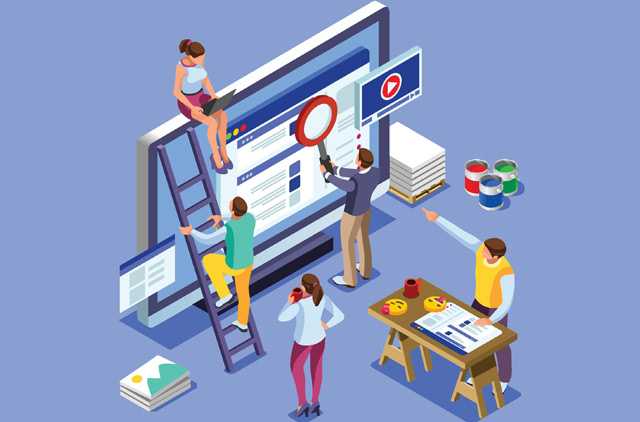 Figma is Great for Designers and Even Better for Their Clients
Figma, a collaborative design tool launched in 2016 by two twentysomethings (Dylan Field and Evan Wallace, whose San Francisco-based startup has raised nearly $83 million) has done for the design world what Google Docs has done for the rest of the business world — transformed workflow. How? By creating a user interface (UI) design tool built for real-time collaboration.
Like Google docs, Figma stores work in the cloud where it is automatically saved to a shared space. Work can easily be shared with coworkers and clients via web browser in real time using a single URL. With Figma, designers can do everything from producing wireframes and low-fidelity prototypes to executing visual design.
But there are, of course, plenty of other tools for all that.
What makes Figma better than other design tools is that it offers the ability for multiple users to work on the same design simultaneously. Plus, it greatly improves the ease at which designers can share mock-ups with clients and others outside the design team. Figma is particularly useful for large, distributed teams where timely and efficient collaboration is most challenging.
In the age of the G Suite, Figma may not sound that impressive. But it is. Designers had been left behind in terms of collaborative tools. But no more. Figma has leveled the playing field. Designers love Figma because it makes their job easier. That's why some of the most recognizable brands use it, including Slack, Twitter, Uber, even Microsoft. I won't go into technical detail on how Figma actually works — Google offers scores of articles on the topic, including this one. Instead, I want to explain why clients, not just designers, love Figma — even if they're not aware they do.
Figma Revolutionizes Design Workflow
Until Figma, the design process was a little haphazard, fragmented across multiple files. It was often confusing and time consuming to figure out which version of a wireframe or visual design was the latest as a particular project evolved. With Figma, now there's a single place to tell the whole story. And this place is accessible to everyone involved — all stakeholders, not just the design team. That is significant.
With Figma designers (and clients) can collaborate in real time so files are always up to date. Designers can iterate faster since there's no time wasted uploading or syncing screens, creating share links, and sending the endless stream of emails that typified earlier design-process tools. Plus, there's no risk of one designer overwriting the work of a fellow collaborator, even on the largest teams.
By making it easier for designers to work with their fellow creatives Figma vastly improves how cross-functional teams work, and in particular how they interact with their clients.
"Figma makes it easy to solicit feedback from my team even though I work 3,000 miles from them," said Boston UX's Senior Visual Designer Giuliana Leone. "Figma integrates with Slack. I just share a link and then everyone can access my design. They can see my cursor on the screen as I work, and can add comments anywhere on the design. I can make updates on the fly so my clients can see iterations quickly, which they really appreciate."
Boston UX Visual Designer Holly Mae Taylor also touts Figma's ability to support collaboration. "Figma improves the accuracy of design critiques because all reviewers, including my clients, can leave their comments directly on the design. They can also tag people in comments and mark comments as resolved. Figma makes it so easy to present my work to clients in real time, and it lets them view my progress from virtually any computer since Figma is open source and online."
Figma also makes working with developers more streamlined and efficient. "We don't design in a bubble," said Boston UX Director Philip Chila. "Our designers and developers work closely together on all customer projects. Using Figma enhances our efficiency because our developers always have access to the most current version of a given design. They can get dimensions and styles or copy the latest code, or download images from the project URL whenever they need."
"It's also easier for designers using Figma to iterate in shorter segments, which allows our developers the chance to weigh in on any technical concerns much earlier in the design process than has been the norm in the past," he said. "Plus, and this is significant, Figma makes it easy for our designers to structure their projects to suit the way the design will be coded. This makes our developers happy and can accelerate the project, which makes our customers happy."
According to Chila, Figma also enhances the hand-off from design to development, making it easier and quicker. "That improved workflow directly benefits our customers," he said. "Ultimately, they get a stronger design because any potential miscommunication between the design team, the development team and external stakeholders that may occur as we iterate is minimized."
Improving Productivity Delivers Happier Clients
"We're convinced that by using Figma our entire UX team is more productive and the quality of our designs are enriched," Chila said. "We have greater consistency across projects, which offers peace of mind to our clients. Plus, we're able to give them a greater opportunity to participate in the process. We've found that since Boston UX started using Figma, our clients are even more satisfied with our design process."
What's the takeaway? If you're looking to make your product design-development process more efficient and work more collaboratively with your clients, Figma might be the right tool for you. And no, I didn't get paid to say that.
Looking for more UX design content? Check out ICS.com.