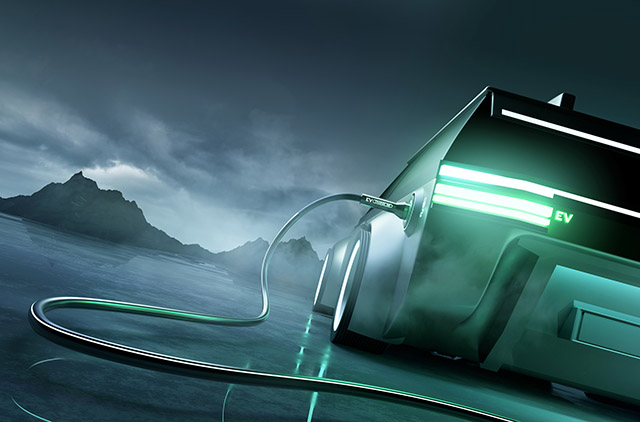 Embrace EV and Get a Jump on the Future of UX Design
Have you gone electric?
Electric vehicles (EVs) and plug-in hybrid electric vehicles (PHEV) have been slow to arrive on the market so why should UX designers be excited about them? Here's why: the change from fossil fuel to battery-powered vehicles is inevitable at this point. With this change comes emerging tech that will fundamentally shift the direction of UX. 
New products and technologies that cause change to ripple across our profession happen only about once a decade. The last time was when mobile devices, represented emblematically by the smartphone, became ubiquitous in our culture. Mobile devices enabled widespread use of social media and encouraged the popularity of minimalism in interface design, transforming the web from a multimedia experiment to a frictionless marketing showcase. 
But that's old news. What product will blow up our pattern language next? Where should you focus your attention?
The Future is Electric
The technology likely to be most transformative to society in the very near future is in the transportation sector with the widespread rollout of smart electric vehicles, including cars, trucks, trains, buses and even airplanes. New vehicle technologies are poised to change how we drive, how we commute, how we power-up, and how we repair. And these new vehicles will trigger large infrastructure changes required to support them.
As some people like to say, we are on the cusp of the biggest mass change in driving since Henry Ford started automobile production back in 1913. Today, change is coming fast and furious. In 2022, every global automaker has or is in the process of introducing battery cars.
I'm excited about this trend and have already traded in my fossilized fossil fuel vehicle for a PHEV, And I'm not alone. The public appetite for EVs and PHEVs is strong. For example, Ford reported recently that they closed the reservation process sooner than planned for their new F-150 EV pickup because demand far exceeded production capacity – which is impressive considering Ford had already ramped up manufacturing because of the surprisingly high demand.
Longer-term plans by carmakers are ambitious. Jaguar plans to sell only electric cars starting in  2025; Volvo beginning in 2030 and British sports car company Lotus starting in 2028. Other automakers are following a similar path. General Motors says it will make only electric vehicles by 2035, Ford says all vehicles sold in Europe will be electric by 2030 and VW says 70% of its sales will be electric by 2030. (1)
Some of the movement in sales is being driven by affordability. The technologies that support the whole EV industry are finally getting to a price point that make it realistic for the market. But alarm about climate change is also motivating individuals, companies, and government policies to change. (If you switch to EV soon, you may qualify for generous federal, state and city rebates and tax cuts for the purchase of EVs, PHEVs, and chargers.)
Smart cars and autonomous driving will bring more safety and efficiency to driving, making commuting less painful and less wasteful. EV technologies will bring significant mitigation to carbon emissions, the main driver of climate change. In other words, society will benefit from this transformation of transportation. And that should excite UX designers. After all, creating good design for people is our mission.
How Will Automobiles Change UX?
Even though initially most EVs will not be self-driving, they are emblematic of the self-driving future. They will eventually be AI rich and act as your own personal robot. But even in the short term they embody many of the characteristics of the next phase of UX design.
For example, UX design for battery and hybrid automobiles is complex due to many different controls and options offered to drivers. These controls exist in a variety of modalities – physical knobs, touchscreen, gestures, voice, heads-up displays -- with the user interacting with them in the context of a high-speed environment. 
That means safety is of utmost importance and requires careful consideration of potential risks and extensive user testing to ensure that the usability is very high. Also there is the added layer of charge status, time required to charge and in a hybrid, switching between electric and gas.
Automobile usability has been evolving for a while from a primarily ergonomic problem to a combined ergonomic/UX problem. Sure, there are still physical controls, such as knobs and buttons on the dashboard, center console, door, and steering wheel. But touchscreens, voice assistants and the like add complexity to usability requirements. As we head toward our electric future, some carmakers are experimenting with gesture controls and capabilities that can be viewed and controlled using a heads up display or artificial reality.
Clearly, the future of UX is multi-sensory interaction with a mix of physical and digital form factors. (Digital technologies will be ubiquitous and embedded into specialty devices beyond vehicles, such as medical devices, kiosks, household appliances and smart buildings.)
This is an exciting time in UX – a time when designers who adopt early can make a lasting impact on both our profession and our world. The time is right to raise your awareness of the transportation changes happening around you. There is a lot to learn, but being a user and an acute observer will give you a jump on understanding the trajectory of our UX profession – and of making a notable contribution.